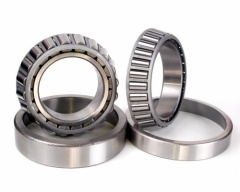 Tapered roller bearings have tapered inner and outer ring raceways between which tapered rollers are arranged.The rollers are guided by the flange of the inner ring. The projection lines of all the tapered surfaces meet at a common point on the bearing axis.Single row taper roller bearing can bear radial load and one way axial load;double row taper roller bearing can bear radial and double way axial load,also with capacity of bearing heavy load and impact.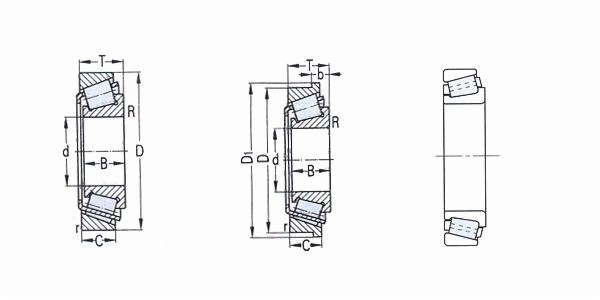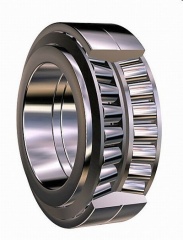 Double row tapered roller bearings can carry heavy loads and are stiff. They are suitable for the accommodation of combined (radial and axial) loads and can locate a shaft axially in both directions with a given axial clearance or a given preload. Their main use is in gearboxes, hoisting equipment, rolling mills and machines used in the mining industry, e.g. tunnelling machine.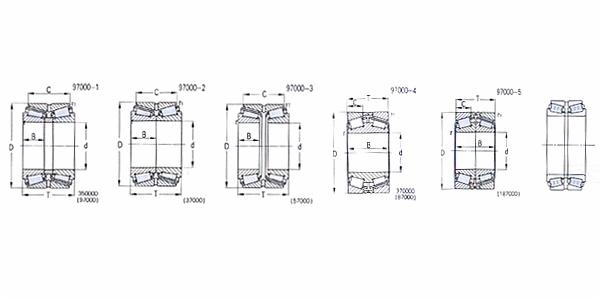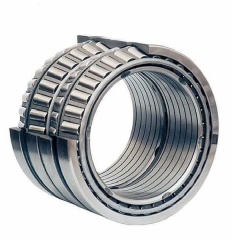 Type of this bearing are almost same in performance with double row taper roller bearings,but four row ones can bear larger load,with low limiting speed,maily used in heavy mahineries,such as rolling machine…etc.